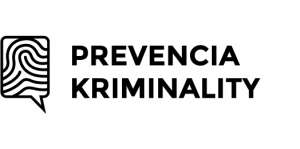 digiQ v týchto dňoch spúšťa sériu workshopov na Slovensku zameraných na internetový extrémizmus, proces radikalizácie, ktorý k nemu vedie a motiváciu k nemu. Okrem analýzy príčin tohto moderného javu budeme spoločne s účastníkmi hľadať možnosti ako tomu predcházať a samozrejme ako identifikovať jeho prejavy.
Cieľom projektu je predchádzanie extrémizmu, tendencií k nemu a jeho prejavov v online prostredí. Zvyšovanie povedomia o tejto problematike ako aj posilnenie odborných kapacít vo vybraných regiónoch. Špecifickým cieľom projektu je aktivizácia mladých ľudí pri nahlasovaní nenávistných prejavov na internete prostredníctvom funkčnej linky nahlas.to, scitlivovanie na prejavy extrémizmu a neznášanlivého správania v online priestore, posilnenie odborných kapacít preventistov škôl, školských psychológov, učiteľov prostredníctvom workshopov vo vybraných regiónoch Slovenska.
Predstavte si, že pri vedľajšom stole s nami večeria človek, ktorého názory a  hrubé prejavy urážajú niekoho z nás. Ako by ste zareagovali? Môžeme sa tváriť, že sa nič nedeje a nás sa to vlastne netýka. Môžeme toho človeka požiadať, aby prestal. Môžeme skúsiť diskutovať a pokojne vyvracať jeho urážky. Môžeme to robiť rovnako agresívne ako on a z príjemnej večere sa stane hádka. Každá takáto reakcia môže zafungovať. Ale nemusíme stále vedieť takú situáciu zvládnuť sami. V tom prípade by sme sa asi obrátili na personál, aby toho človeka požiadal o slušné správanie.
Online priestor sa častokrát podobá na takúto situáciu. Projekt nahlás.to pomáha riešiť podobné situácie s príslušnými orgánmi. Nie sme povinní trpieť nenávistné prejavy na internete. A v prípade, ak ide o trestnú činnosť, máme dokonca povinnosť nahlásiť takýto obsah.